Reese Witherspoons ruthless go-getter remains fascinatingly toxic in Alexander Paynes bleak and biting political comedy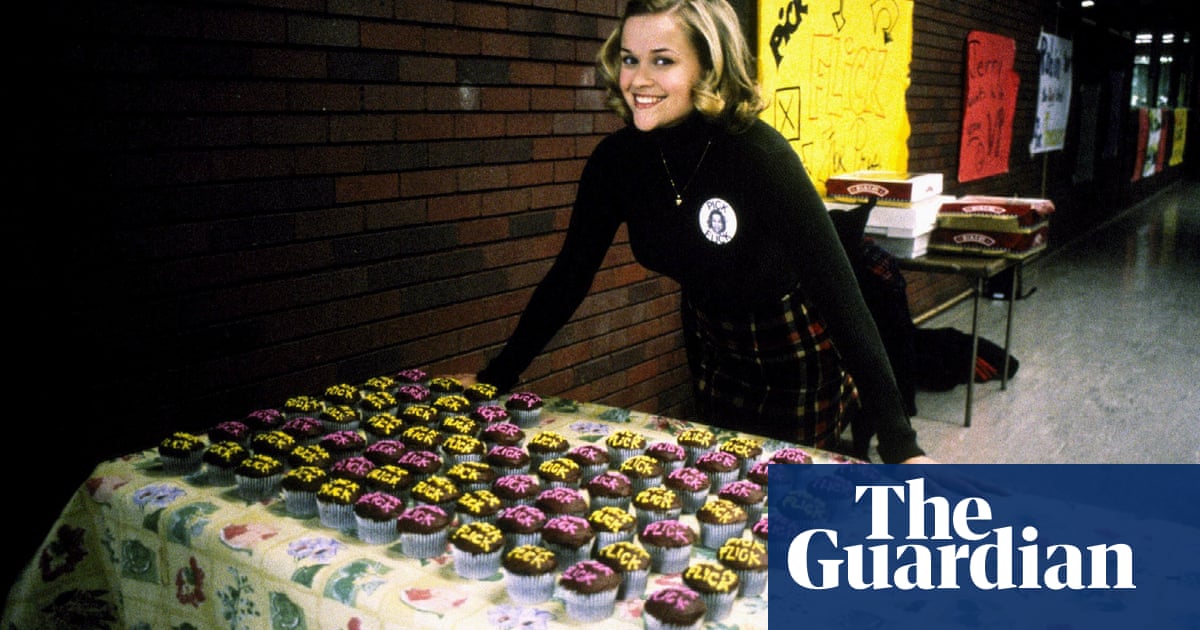 Theres a big M Night Shyamalan twist in the final minutes of Election, Alexander Paynes searing 1999 high school satire. Tracy Flick, the irritating overachiever indelibly played by a breakout Reese Witherspoon, is a Republican.
*****************************************************
*****************************************************
Throughout the film, Payne prefers to think about politics in the abstract, as an illusory choice between interchangeable versions of the same bullshit. Odious civics teacher Jim McAllister (Matthew Broderick) explains democracy as having the option to select either an apple or an orange, represented with two identical circles on his chalkboard. The closest thing that this comedy of bad morals has to a hero is Tammy Metzler (Jessica Campbell), who galvanizes the student body with a promise to dissolve the school government in toto if elected class president.
Payne narrows his blanket contempt for the two-party system in only one moment, just short of the credits. After McAllister has torpedoed his professional and romantic lives by sabotaging Tracys campaign for office at Carver high, after the scandals dust has died down, he engineers a second act for himself in New York City as a museum guide. He encounters Tracy years later in Washington DC, where he glimpses her getting into a limo as a staffer to the fictitious Representative Mike Geiger, identified as a Nebraska Republican. A minor detail, perhaps, but for a character as invested in the trajectory of her own future as Tracy, its a significant one. Payne doesnt like picking sides, hed rather withdraw in disgust, so it stands out that he picks one for her.
In her school days, Tracy Flick is political in the same holistic, imprecise sense that Burning Man attendees can be spiritual without subscribing to any formal religion. Shes invigorated by the nuts and bolts of the voting process, and as is the case with all of her numerous extracurriculars, she throws her entire self into running for class president. But the dirty secret about rsum-padders like Tracy is that their only real commitment is to the act of staying involved. Its not like dictating lunch block policy requires a nuanced platform, and still her stump speech goes heavy on upbeat vagaries over substance. She imitates the habits of studied politicians, hitting her cadences and singling out her working-class constituents to score pathos points.
All the while, her focus remains on success rather than any particular ideology that might take her there. Her bedroom walls are adorned not with posters of inspirational women, but with her own awards and motivational platitudes like Catch a dream and run with it! and If you can imagine it, you can achieve it! Her mother, a divorcee channeling all her vicarious hopes into her daughter, spends her spare time writing letters to Connie Chung and, more tellingly, Republican leader Elizabeth Dole. In the intervening years between graduation day and the pathetic DC run-in in an act of impotent rebellion, McAllister hurls a soda at Tracy and Geigers car, then scampers away towards the White House its easy to see Tracy rising through the ranks of the GOP, where ruthlessness and an unslakable thirst for power are just habits of highly effective people.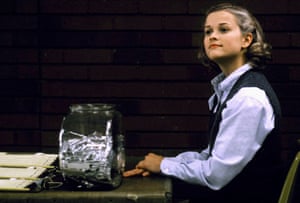 Original Article : HERE ; This post was curated & posted using : RealSpecific
This post was curated & Posted using : RealSpecific
Thank you for taking the time to read our article.
**********************************************************
Interested in building a blog or auto-blog like this one ? Or just want to order one ?  Join our "Blogging Tips Tricks and Resources Skype" Group and let's chat about it. 
Join "Blogging Tips Tricks and Resources Skype" HERE
Interested in Starting your own Roku TV Channel ? Or interested in learning how to build one ? Join our "Roku TV Channel Development" Skype Group and let's chat about it. 
Join "Roku TV Channel Development" HERE
**********************************************************
If you enjoyed our content, we'd really appreciate some "love" with a share or two.
And ... Don't forget to have fun!