After years of exposing frauds, the discovery of a legitimate romance killed the thrill of the chase once and for all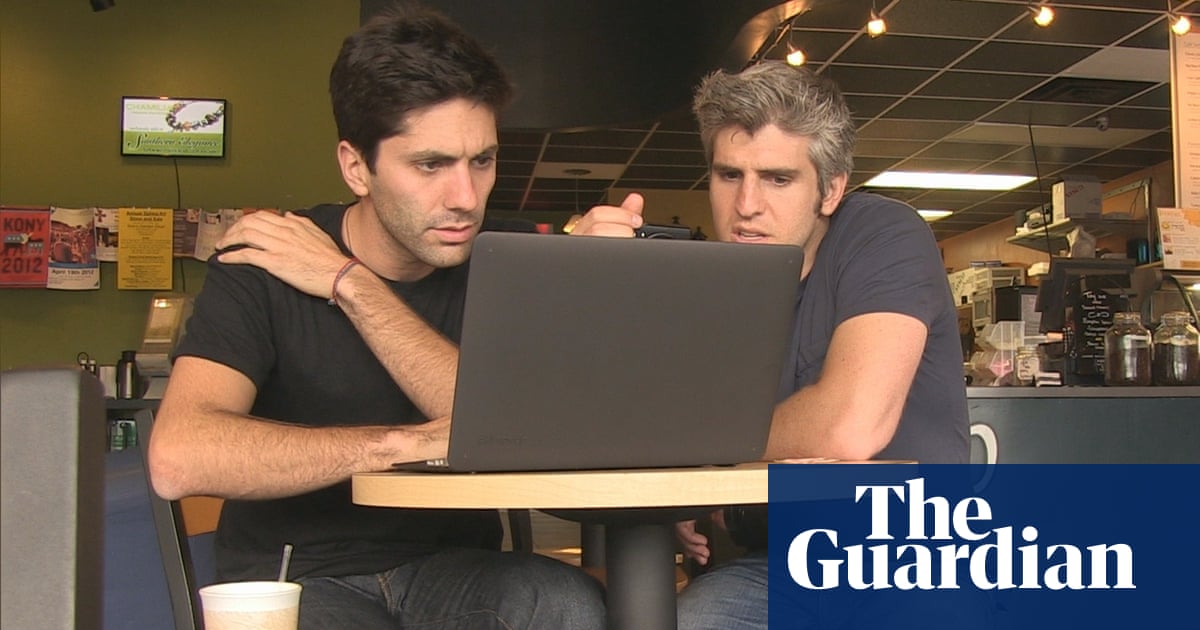 Kicking off in 2012 on MTV, Catfish: The TV Show was, quite honestly, incredible. Hot, hairy Nev Schulmann and his silver-fox sidekick Max Joseph would travel all over the US, helping out lovelorn Americans who had fallen for gorgeous models all of whom had a broken iPhone camera, so they couldnt FaceTime. Or Skype. Or get on a webcam. Or meet up. No, nothing dodgy: they were just really busy with their international modelling career. Honest.
*****************************************************
*****************************************************
Early episodes of the show based on Nevs real-life experience of being tricked by a stranger on Facebook, documented in the 2010 film Catfish were compulsive viewing. Each week, Catfishees (or, as the show called them, hopefuls) would pour their heart out to over-enthusiastic Nev, only for cynic and realist Max to jump in and point out how weird it was that they were sending their internet boyfriend or girlfriend hundreds of dollars, and they hadnt spent any of it on getting their phone camera fixed.
Nev and Max would then fly across the country, hole up in a hotel room, do some research (ie type the Catfishs name into Google), quickly work out that something wasnt right, and then confront them at home. Dazzled by the idea of being on telly, most Catfishes would sit down with the hosts and explain why they did it. OK, so once it was someones cousin getting revenge on them for being a bitch to them, and another time it was a love rival wanting to ruin a girls life for dating her ex, but most of the time it was heartwarming: people who werent exactly model material just wanting someone to love them for their personality, transgender people trying to find love, or school kids too shy to approach their crush. At the end of the show, the Catfish and the hopeful would meet, bond and inevitably hug it out. And thats not even mentioning the classic episode with the 19-year-old farmhand who was convinced he was dating Miss United States Teen 2003 and Playboy model Kari Ann Peniche, or the hopeful who thought she was dating Bow Wow after he sent her $10,000 but it was actually a female rapper called Dee from Atlanta who did a great impression of him.
But then Catfish jumped the shark with Lauren and Derek, whod been writing to each other online for eight years but had never met or video-chatted. And guess what? Both Lauren and Derek were exactly who they said they were on the internet and in photos but were just too skint to fly across the US. Annoying! This wasnt Catfish, this was Penpals Who Fancy Each Other. Rename the show!
Basically, Catfish became a victim of its own success. The word catfish moved into popular lexicon and, armed with Googles reverse image search and next-level Instagram stalking skills, were all internet detectives now. After that, Catfish got worse and worse first, Nev became extremely problematic with some off-screen issues, then Max left, and now Nev is stuck with a series of rotating hosts. Look, it gave us some great gifts (like the word catfish), and taught us all how to reverse Google image search, but now, Catfish, we have bigger fish to fry.
Original Article : HERE ; Curated & posted using : RealSpecific
This post was curated & Posted using : RealSpecific
Thank you for taking the time to read our article.
**********************************************************
Interested in building a blog or auto-blog like this one ? Or just want to order one ?  Join our "Blogging Tips Tricks and Resources Skype" Group and let's chat about it. 
Join "Blogging Tips Tricks and Resources Skype" HERE
Interested in Starting your own Roku TV Channel ? Or interested in learning how to build one ? Join our "Roku TV Channel Development" Skype Group and let's chat about it. 
Join "Roku TV Channel Development" HERE
**********************************************************
If you enjoyed our content, we'd really appreciate some "love" with a share or two.
And ... Don't forget to have fun!