Once Upon a Time in Hollywood is supposedly about 1960s Tinseltown but is actually a lament for a film industry that has been humbled by time, taste and technology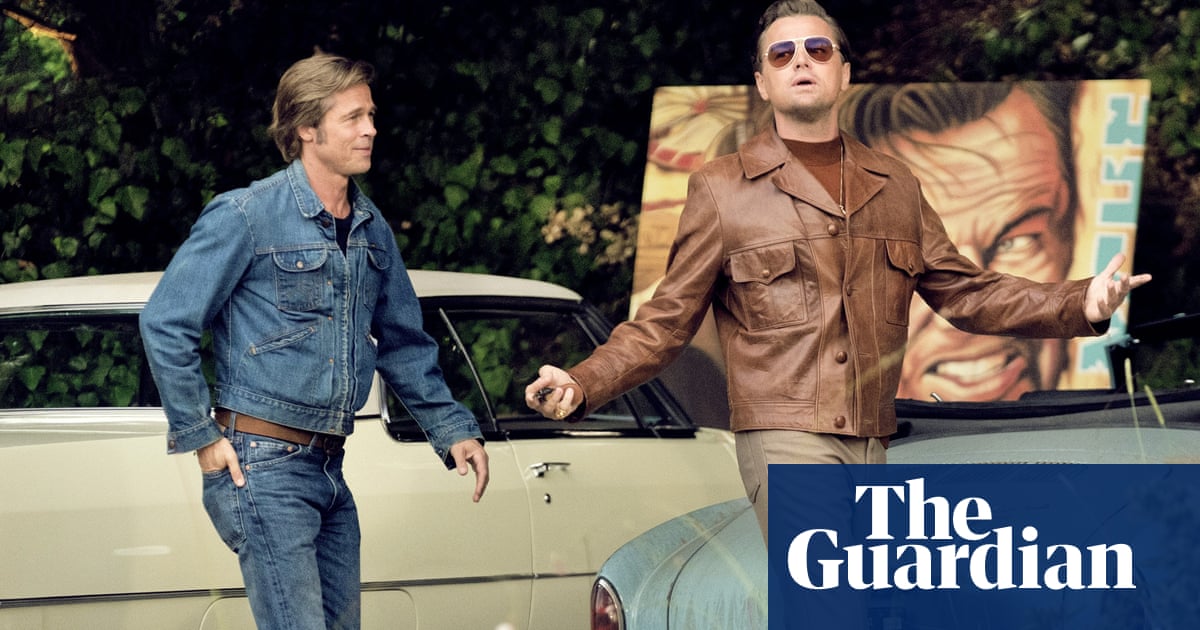 It wouldnt do to talk about the ending of Once Upon a Time in Hollywood, Quentin Tarantinos Valentine to the film business of 1969. But you cant not talk about endings. The movie is nothing but grand finales a series of sunset farewells. One is for the culture that produced Tarantinos fictional faded male lead Rick Dalton, played by Leonardo DiCaprio, another is for the blissed-out spirit of Sharon Tate, the actor murdered that year by the Manson Family, who is returned to the screen by Margot Robbie.
*****************************************************
*****************************************************
And another is for Tarantino himself or at least it will be. His latest project arrived with a goodbye. This would be the ninth film of a career, he said, that would run to 10 and no more. Then would come retirement. If the promise had the air of a stunt, he has been straightfacedly insistent since. In fact, this might be it already. If its really well received, he said this month, ahead of the films release, maybe Ill stop while Im ahead.
Feverish reviews and a $40m (33m) opening weekend in the US would be most peoples idea of ahead. Maybe it was fate. For a director so bound up with a most specific kind of movie culture, this could be the ideal point to call it quits, and not just because the mood of the times appears to so exasperate him. (Was it really only two months ago that he greeted a question from a journalist about the minimal dialogue given to Robbie with a deep-freeze stare and the line: I reject your hypothesis?)
Once Upon a Time in Hollywood is a period piece, a bittersweet giant-train-set vision of an industry town on the brink of transformation. Hey, Dennis Hopper, DiCaprio chides a scowling hippy, a loaded reference to the actor-director whose biker saga Easy Rider helped upend the old-school way of things under veterans like Rick Dalton.
But of course, when we gaze into the past, we have the present on our minds. You cant watch Tarantino at work and not see his hymn to old Hollywood as also lamenting the place it has become, a behemoth humbled by time, taste and technology. If his film traces the first cut back to a mythical 1969, it comes out in a year when it doesnt seem like hyperbole to discuss the one-day-maybe death of Hollywood.
Hang around movies long enough and you get to know an industry prone to both nostalgia witness the 161 minutes of Once Upon a Time in Hollywood and hypochondria. The film business has been convinced it is about to be struck down ever since it started, although some threats have been more plausible than others. (Amazing, isnt it, to think that Hollywood survived the LaserDisc.)
Yet the end being nigh feels different now hints of a dwindling empire are everywhere. Tarantinos latest has an antique feel quite aside from its setting, still existing in an age where major studios spend multimillions on films with no superheroes, sold on the back of director recognition. For pretty much everyone else, that time is past. To the film-makers working up 10-minute dramas to be watched on smartphones via Quibi, the startup of the former DreamWorks CEO Jeffrey Katzenberg, the fabled Hollywood sign might as well be a Californian Stonehenge, a puzzling landmark left by an ancient order.
Streaming changes everything. Netflix is headquartered in a brown box building in Los Gatos, California, 300 miles from Sunset Boulevard. That other aggregator of eyeballs, YouTube, is based on the outskirts of Silicon Valley. The symbolism says it all a geographical shrug at Hollywood as the only town that can put on a show, the centre of the world behind studio gates.
Now, when I say Hollywood the way I used to, it feels lazy and inaccurate. What it used to mean was power. Now, it describes a rump of companies of middling significance among the holdings of conglomerate parents, struggling to keep pace with younger rivals. (An image to ponder: Tarantinos face when he found out Scorsese had gone to Netflix to fund his crime epic The Irishman.) In 2019, complaining about the failings of Hollywood feels like shouting abuse at a ghost.
*****************************************************
*****************************************************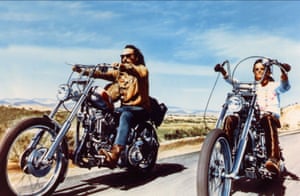 Original Article : HERE ;
This post was curated & Posted using : RealSpecific
Thank you for taking the time to read our article.

If you enjoyed our content, we'd really appreciate some "love" with a share or two.

And ... Don't forget to have fun!