The Spanish director reflects on the deeply personal experiences that inform his new film Pain and Glory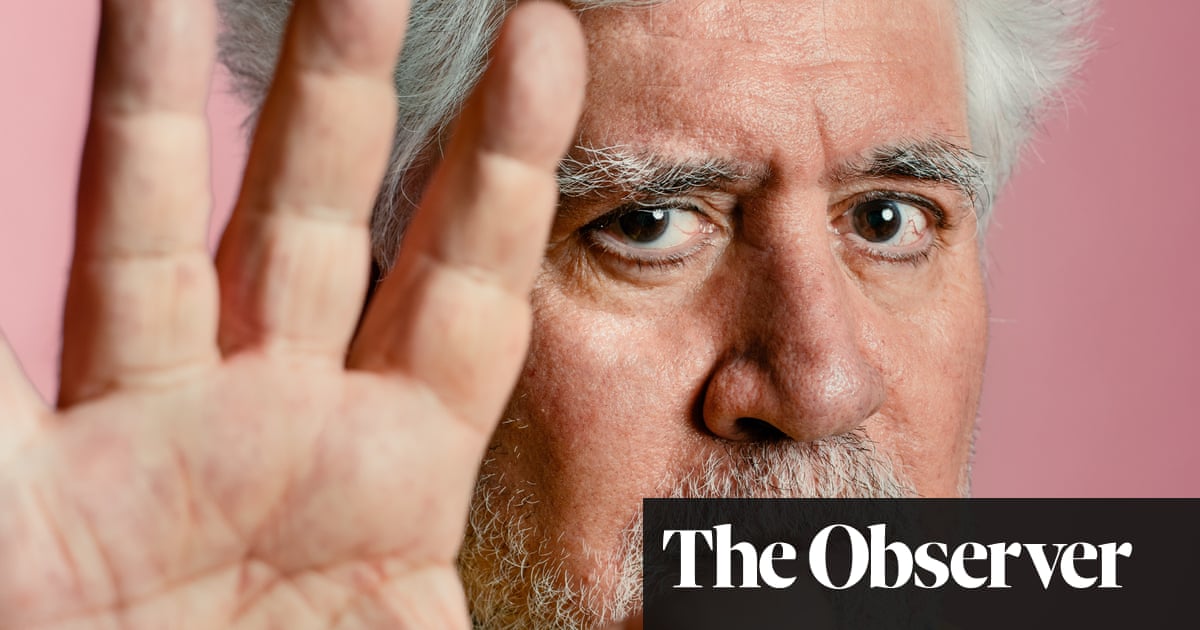 Without film-making my life is meaningless, says Salvador Mallo, the depressed director at the heart of Pedro Almodvars new film. Hes ageing, hes ailing and lives all by himself in a big flat full of memories. His friends have all left and he fears his best work is behind him. Time is ticking; his body is breaking down. When Mallo is wheeled into theatre for a routine operation, it could almost be a dress-rehearsal for his death.
*****************************************************
*****************************************************
Almodvar points out that the film is a fiction. He has no interest in documentaries and would never dream of making one. So the character of Mallo is not him, not really, even if Antonio Banderas dressed in the directors clothes to play the role, even if the films interiors were shot inside the directors own flat, even if Mallos life largely corresponds with his own. But his defence is crumbling; he throws up his hands. Im trying to convince myself Im talking about a character, he says. But deep down I know Im talking about myself. So go ahead, ask me anything. I can no longer hide behind Salvador Mallo.
We meet inside his production office in Madrid, on a nondescript side street just west of the bullring. Almodvar sits ramrod-straight at his desk, a snowy-haired man with a puckish smile and mournful eyes and a notepad in his hands that he doodles on as he speaks. The wall behind is studded with framed pictures: a peroxide Penlope Cruz; a signed portrait of Billy Wilder. Many of the pictures show the director in his younger days, when his hair was jet black and his stare more pugnacious. The ghosts of the past are literally lined at his back.
Actually, I dont think Almodvar has ever hidden behind his movies. Or if he has, the disguise has never amounted to more than a playful fig-leaf, a bit of powder and paint. In his rude, boisterous youth he made rude, boisterous pictures. In well-upholstered middle-age he made plush melodramas and thrillers. But hes now knocking 70 and suffering through an undignified low comedy of back problems, tinnitus and spiritual malaise. Pain and Glory, then, is an old mans confessional. It may also turn out to be his late-life masterpiece.
The director nods curtly. Im extremely proud of the film, he says and then hastens to clarify. All his films have flaws; some just have fewer imperfections than others. So perhaps I should say Im extremely proud of certain scenes in this film.
Joining us in the office is Claire, the translator. Almodvars back is in uproar but Claires left leg is even worse. She felt something give when the bus hit the brakes; she thinks shes pulled a muscle. The leg doesnt hurt when shes sitting down, but God only knows how shes going to get up from her chair. Almodvar decides well cross that bridge later. Hell carry her out if need be, assuming his dodgy back doesnt snap. The three of us sip at our drinks and exchange nervous glances. This could turn out to be a major issue.
Almodvars films are full of similar moments: anguished human dramas edged with knockabout farce. In Pain and Glory, Mallo squabbles with his friends, mangles a live interview and self-medicates with opiates. The tone is mercurial, offsetting pathos with humour. Almodvars palette has darkened and his thoughts have turned inward. As a film-maker, though, his step is arguably lighter than it has ever been in the past. Pain and Glory leads us on a merry dance.
*****************************************************
*****************************************************
Inside the office, Almodvar talks in a rush, slaloming from Spanish to English and back again. Without film-making, Mallos life has no meaning. And yes, of course, thats what the director thinks too. Its probably how hes always felt. But these days the drumbeat is only getting louder. I rely on it, its an addiction, the need to tell stories. If anything, my relationship with film has become more tense, more of a problem, because there is always that question: when will my time be up? Will this be the last film I make? He draws a horizontal line on the pad; puts a notch near the end. Perhaps this is the reason I havent developed any other facets of my life. Quite the opposite, I think Ive cut back. So Ive now reached the point where film is the only thing that makes me feel whole. Cinema is the only thing I have. Its finished up being both the end and the means for me.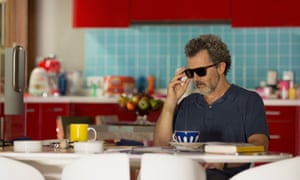 Original Article : HERE ;
This post was curated & Posted using : RealSpecific
Thank you for taking the time to read our article.

If you enjoyed our content, we'd really appreciate some "love" with a share or two.

And ... Don't forget to have fun!