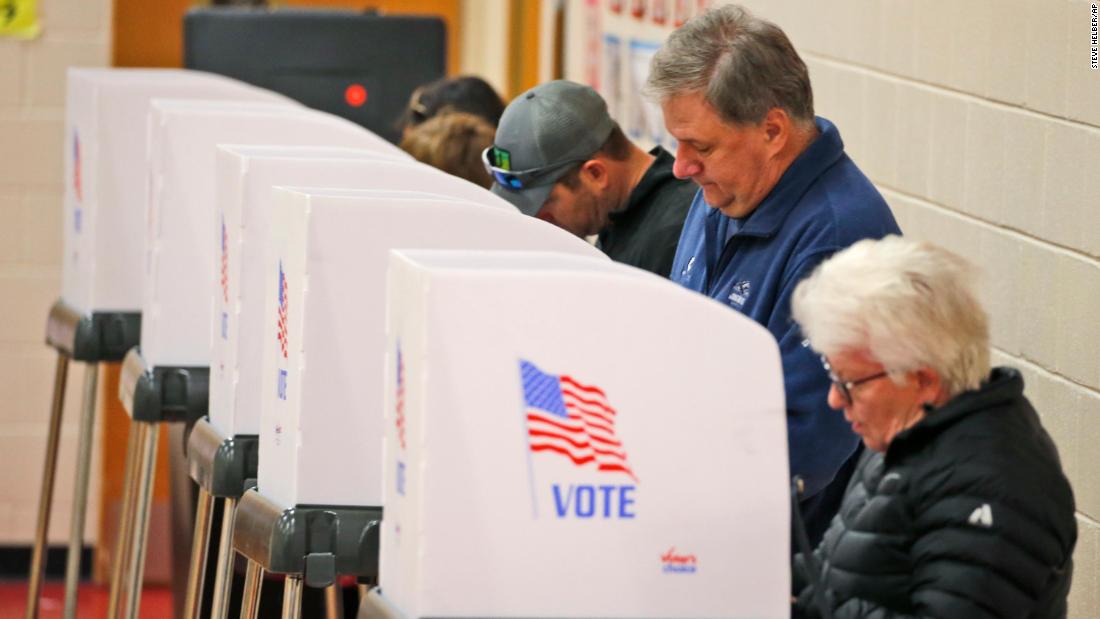 (CNN)On Tuesday night, after years of making incremental gains, Virginians finally elected a gun sense majority in both houses of the General Assembly.
Virginia already has a governor who is
ready and waiting
for the new General Assembly to pass good gun bills that he can sign into law.
And these stronger gun laws could save an untold number of lives, in the Commonwealth and beyond. Loopholes in Virginia's laws have made it a major feeder of crime guns into the country's "Iron Pipeline," the route used to traffic firearms up and down the I-95 corridor. Between
2013 and 2017,
nearly 16,000 crime guns that originated in Virginia were recovered in crimes in states outside of Virginia — and more than 12,000 of these crime guns were traced in states that have comprehensive background check laws.
Research shows that just by closing the loophole in Virginia's laws that allow unlicensed gun sales without a background check, gun trafficking could be
reduced
by 48% in cities and by 29% across state lines.
Republicans' abject failure to act outraged our volunteers. It became our mission to ensure this election was a referendum on gun violence.
When I canvassed in cities across the state in October and again in early November, I heard over and over again that Virginians — regardless of their political affiliations — wanted to send a strong signal to both state and federal lawmakers: "Do the right thing and we'll have your back; do the wrong thing and we'll have your job."
A retired volunteer couple in Fairfax spent the last few months going back and forth to Richmond to canvass in competitive legislative districts near the capital. Another volunteer from Loudoun attended numerous candidate forums to keep gun safety front and center for candidates, and tabled at farmers markets to encourage her community to vote.
And over in Montgomery County, Maryland, a volunteer helped organize nearly 20 events for out-of-state volunteers to contact Virginia voters and let them know the stakes of this election. She showed up to Virginia to knock on doors in the pouring rain and phone banked during the World Series.
And volunteers far away from Virginia — in places like Ohio, Nevada and Oregon — hosted phone banks, texted and wrote postcards to encourage Virginians to vote because they know guns travel across state lines as easily as cars do, and electing candidates who support stronger gun laws will make all Americans safer.
And that's one more reason this win in the Virginia legislature was monumental: It serves as a warning to lawmakers running in 2020 who still side with the gun lobby — particularly US Senators who have gun safety bills on their desks but haven't acted — that their jobs are in jeopardy.
It also sends a strong signal to the more than
90%
of Americans who support universal background checks that we can go toe-to-toe with the gun lobby and win, and we will fight like hell to do it again next year.
In 2019, we showed Virginia lawmakers what happens when they don't stand up for our families. And after this win, you can bet that in 2020 we'll be doubling down.
Original Article : HERE ;