In a surprise drop, the directors snowy mystery has arrived on the streaming platform as a four-part series with a new, longer running time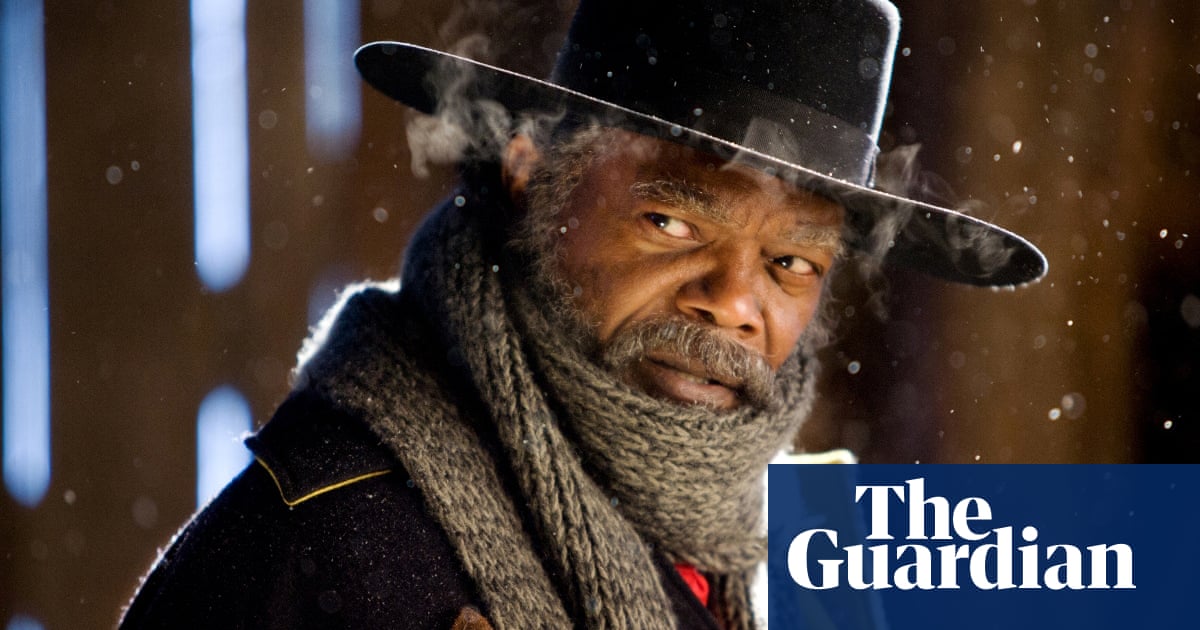 A chill was felt on the strange, slightly obsessive corner of social media known as film Twitter. First a breeze, then a blizzards howl. Netflix had taken Quentin Tarantinos The Hateful Eight and done something to it. It was now a TV show? With episodes? No, wait! Its a new version with over 40 minutes of new material? Heads exploded like Channing Tatums at the end of the gruesome (but strangely hilarious) post-civil war western. What is going on?
*****************************************************
*****************************************************
A quick glance on Netflix shows that The Hateful Eight: Extended Versions season one is four chapters at a respective running time of 50, 51, 53 and 56 minutes. The version that was already on Netflix (and the one that still shows up first when you do a search, at least on my Roku) is 167 minutes. Even a period-appropriate abacus will show you that there is a differential here of 43. So the answer to both questions of is it changed? and is it longer? is an annoying yes, technically, but not really.
Lets walk through this in a slow and methodical way like Samuel L Jackson negotiating a carriage ride from Kurt Russell.
The Hateful Eight, perhaps the final substantial release from The Weinstein Company (its logo now the most hateful thing about the damn movie), had a unique rollout back in 2015. Anything to keep its in-house genius happy. As such, Quentin Tarantino shot the film in the rare Ultra Panavision 70 format. Perhaps you saw him on the press tour, boasting about cinematographer Robert Richardson finding old lenses that hadnt been used since the 1966 Charlton Heston picture Khartoum. (Cool lenses, bad movie.)
To add to the 60s nostalgia vibe, and also to goose the movies mystique for marketing purposes, The Hateful Eight enjoyed what was called a roadshow release a week before the general one. Technically, this was not a real roadshow rollout, as it did not travel from town to town, but a sneak peek at 100 theaters that had the capacity to project 70mm film. Old projectors were sourced just for this event. Weinstein struck prints actual physical prints of the sort that make film purists wobbly at the knees and sent them hither and yon.
I had the good fortune to see it at New York Citys Village East cinema, a converted 1920s Yiddish theater in lower Manhattan. The Hateful Eights roadshow featured an overture of Ennio Morricones lush score and an entracte after the intermission.
The official running time for this version is 187 minutes, so a full 20 more than the mainstream theatrical lame-o digital cut. The shorter version was, until now, the only one available on home video or Netflix. This differential represents more than just the musical sections. Reddit scholars have put together that there are also a few moments that were present in the roadshow version. (Without a later release, it took some piecing together from the collective fanboy memory.)
Some of the differences are literally just alternate takes or camera angles for reasons we can only guess. But the longer cut does include a bit of business with Demin Bechirs character plucking a chicken. Its not vital, but part of The Hateful Eights appeal, as with so much of Tarantinos writing, is the slow build to violence from seemingly unimportant minutiae. When the film does flashback to earlier this morning toward the end, there is an aha! moment when you discover why the chicken was only half-plucked. Its a nice addition for those that were playing CSI: Wyoming.
OK, so lets grab that abacus again. Clearly there must be new material in here to get this up to 210 minutes, right? Well, no. By cutting this up into four episodes, it means opening and closing credits in each chapter, plus a short replay of the last scene in episodes two, three and four. Each is around four and a half minutes. Thats it, really. The new stuff that we thought we were getting, if for only a brief glorious film Twitter moment, is nothing but rerunning the credits.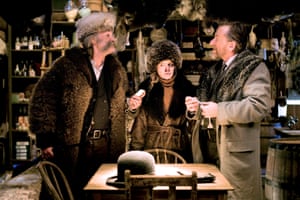 Original Article : HERE ; This post was curated & posted using : RealSpecific
This post was curated & Posted using : RealSpecific
Thank you for taking the time to read our article.

If you enjoyed our content, we'd really appreciate some "love" with a share or two.

And ... Don't forget to have fun!